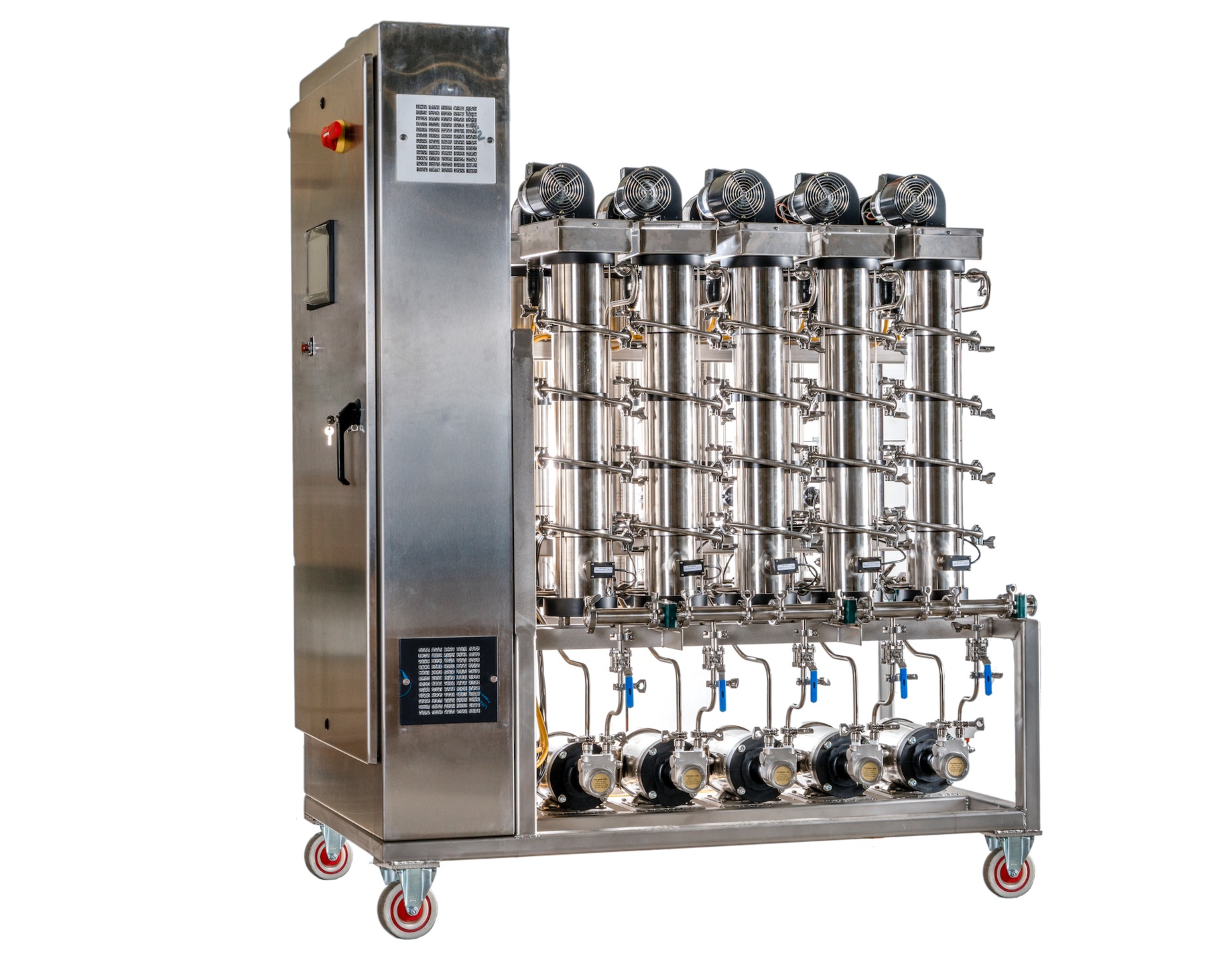 FPE is able to design and manufacture UV Treatment Equipment to meet specific customer requirements. Based on the fluid being treated, the level of treatment required, and the production volume goals, FPE will work to engineer and validate a treatment process and will manufacture the necessary equipment to implement that process. Fill out our Inquiry Form to start the conversation with our team!
The Cidersure is FPE's UV Treatment Equipment specifically designed and Pre-Validated for the pasteurization of Apple Cider. The Cidersure product line is more than 20 years in operation and development and has been a crucial technology for the Cider Industry as an alternative to Thermal Pasteurization. Four different size Cidersure Machines are available, ranging in throughput from 30 GPH to 600 GPH.
The SapSteady is UV Treatment Equipment used on Maple Sap prior to its boiling. The SapSteady Machine kills off pathogens and bacteria that eat the sugars in the sap during storage, prior to boiling. This "Pre-Treatment" of the sap leads to a higher volume of finished syrup after boiling, as well as much higher quality syrup.